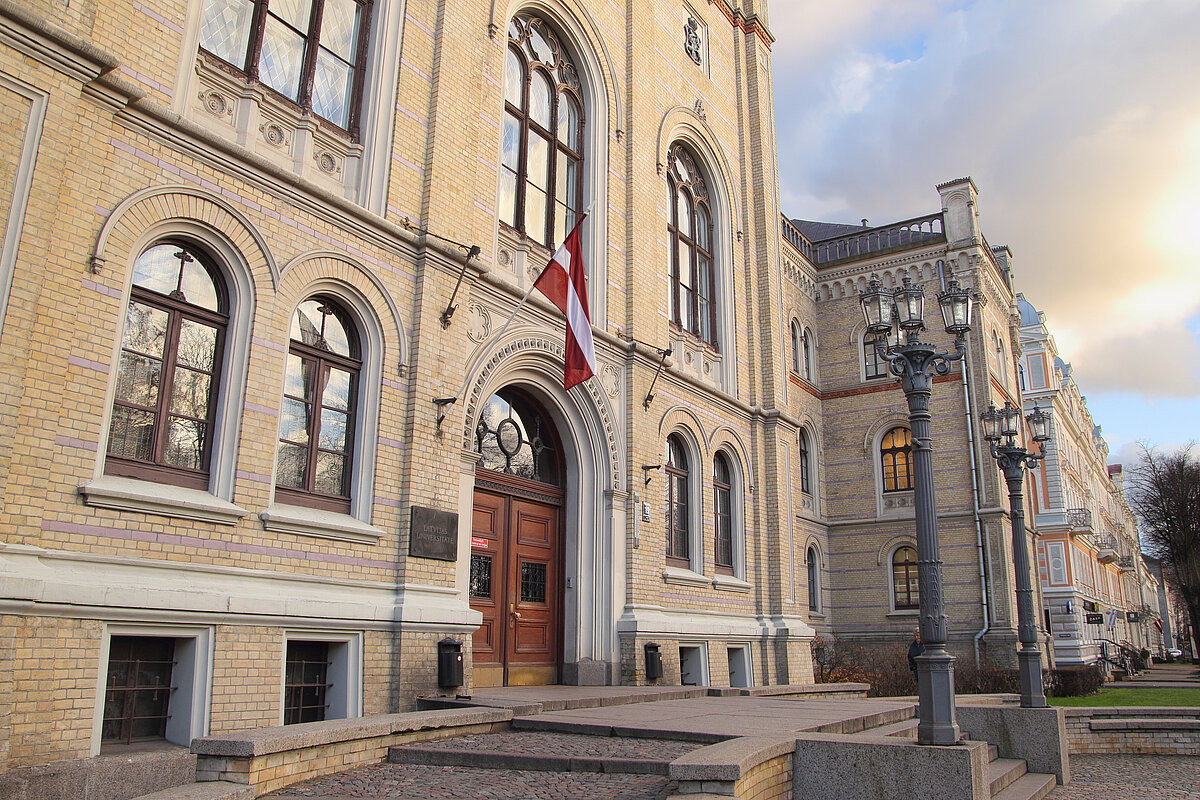 The building of the University of Latvia at Raiņa boulevard 19 is an architectural monument of national importance, and the building is also located in the territory of the "Historical Center of Riga" urban construction monument of national importance and UNESCO World Cultural and Natural Heritage. In the current situation, the building's enclosing structures have low thermal resistance, constructive wear and tear and increased air infiltration, resulting in CO2 emissions in the environment.
The aim of the project is to improve the energy efficiency of the building at Raiņa boulevard 19 and preserve cultural and historical values by implementing the following measures:
Restoration of the main entrance door;
Restoration of existing windows;
Installation of new window units;
Restoration of roof skylight;
Attic cover insulation;
Insulation of vertical attic structures;
Decoration of the aisles.
Replacement and restoration of windows (including doors) in the historical appearance will allow to save heat energy consumption for heating, as well as restore the historical appearance of the building, while the restoration of the roof skylight will ensure higher energy efficiency and longevity of the structures. Insulating the attic will significantly improve the overall energy efficiency of the building.
The planned energy saving after the implementation of the project amounts to 284,148.0 kWh/year and the reduction of carbon dioxide emissions – 52276 kgCO2/year.
The project is planned to be implemented until 2028.