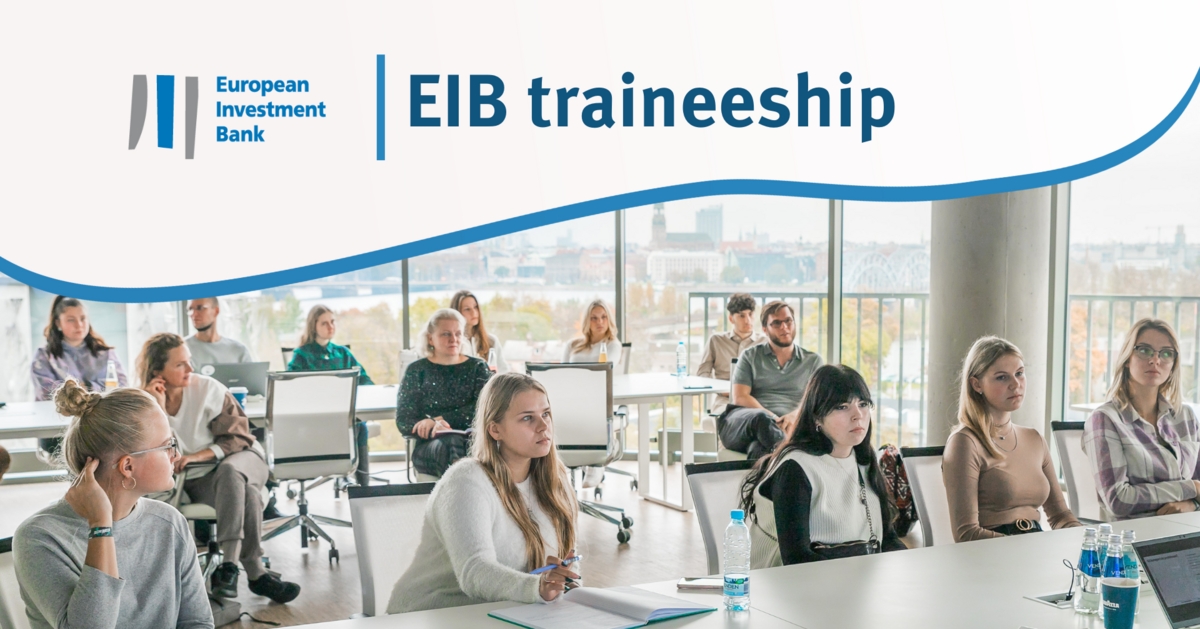 Objective of the traineeship
One of External Office key objectives is to provide impact-related information to the Bank's headquarters. You will assist and prepare briefing and report in order to have a clear view on the current situation in the region related to EIB activities. In addition you will provide support to better represent and promote EIB Group (EIB & EIF) in the Baltic States. Furthermore, you will contribute to external communication activities to promote new initiatives of EIB Group.
Responsibilities
Under the supervision of the Head of External Office and the Head of Division in charge and in cooperation with other members of the team, you will contribute to internal and external communication activities. In particular, you will:
Gather social-economical-political information and report it to the headquarter;
Contribute to the preparation of notes and briefings for EIB management;
Contribute to the communication activities to promote EIB in the region;
Give support in the communication activities (including social-media).
Academic qualifications and professional skills
Final year of studies or University/Bachelor degree in Political Science, Economics, Finance, Communication or related studies;
Knowledge of the EU and the international institutional and political framework would be an asset;
Understanding of the EIB Group's operations and policies, including its external office activities would be an asset;
Experience on communication type activities and on social media would be useful;
Excellent knowledge of standard Microsoft Office tools (Word, Excel, and PowerPoint);
Excellent knowledge of written and spoken English. Knowledge of Baltic Language would be an advantage.
The duration of internship is 5 months with possible extension up to 6 months if required by University. Start date is 1st of March/April 2023.
!Application deadline – 6th of December!
Please find more information about traineeship position: https://www.eib.org/en/about/careers/categories/traineeship-and-graduate.htm