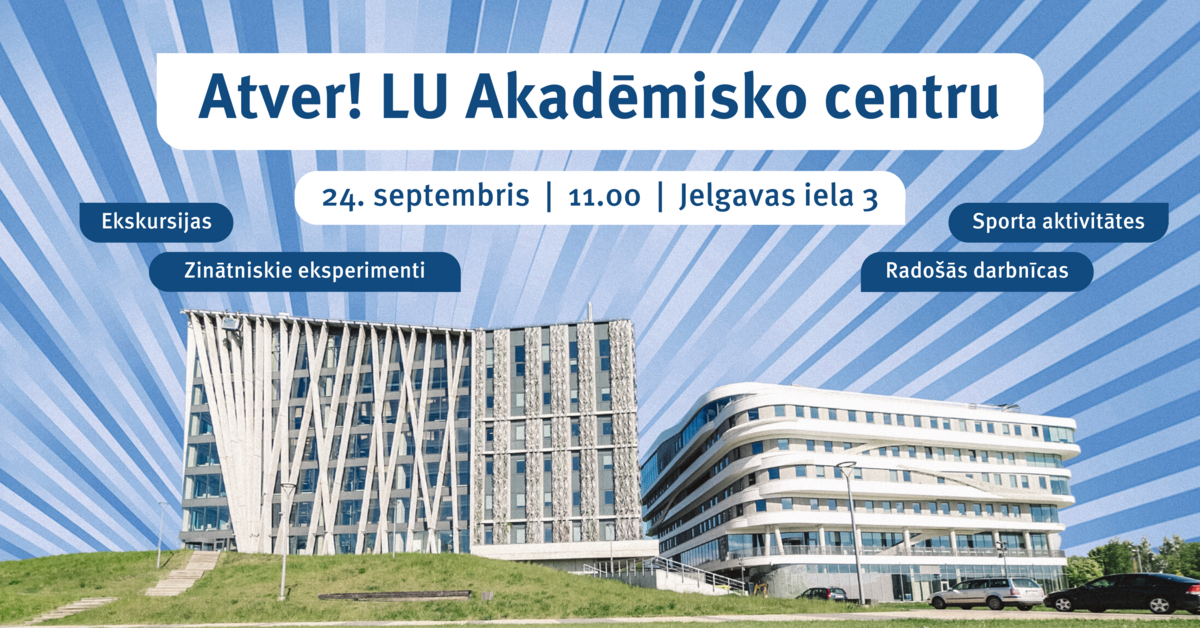 On September 24, you will have the opportunity to go on tours of the House of Science and the House of Nature, see the largest glass art object in Latvia, find out what the so-called "atrium" looks like and what it is, familiarize yourself with the faculties and institutes located in the Academic Centre, walk through the corridors and auditoriums, where UL students gain new knowledge every day. The UL Sports Centre will take care of the spirit of the event with various activities for young and old. The event will include various exciting, creative and sports activities that will interest both adults and children.​​
Those who like to observe the city from bird's eye view are especially invited, because during the tours you will have the opportunity to get to the roofs of buildings to observe both Pārdaugava, Old Riga, and the construction site of the new House of Letters.
"The university is a part of society that brings together those who learn, those who teach, and those who seek ways to learn and grow together. Our families, children, friends, cooperation partners, neighbourhood residents and even ordinary passers-by - everyone interacts with the University and influences its growth plans," says UL Rector Professor Indriķis Muižnieks. "By inviting anyone interested to visit the Academic Centre, we want to introduce the new, stimulate reflection on the experience, and ideas for the future. Together we will build the University of the future."
Interested parties are welcome at the House of Science and the House of Nature on September 24 from 11.00 to 14.00 You can apply for excursions and other activities on the spot, no prior registration is required.